JAPANESE RITUAL KIMONO 14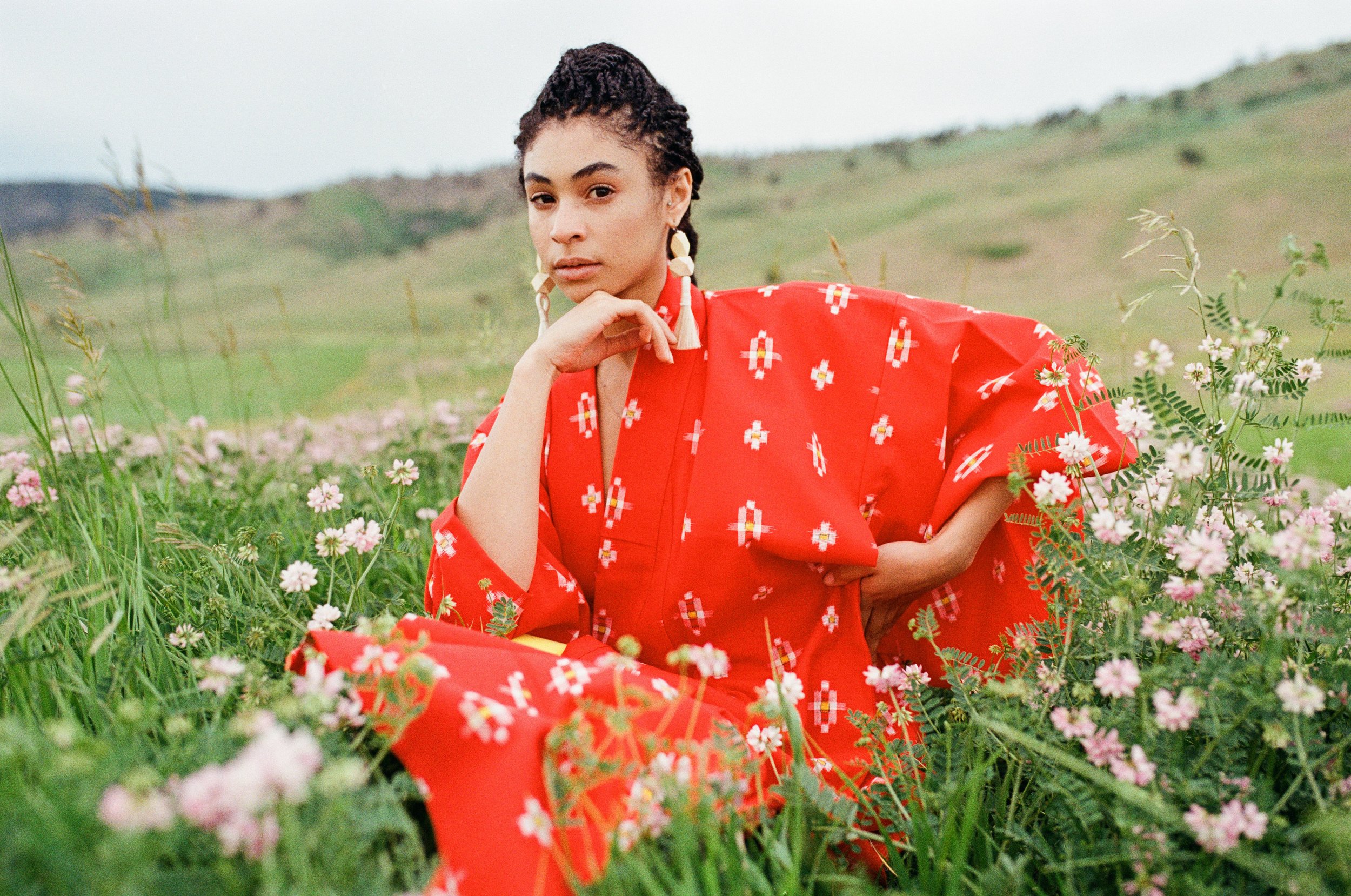 JAPANESE RITUAL KIMONO 14
IN 1920'S-1980'S THE JAPANESE USE TO WEAR KIMONO IN DAILY LIFE. THE WOOL KIMONO BECAME VERY POPULAR AND WAS WORN AS TOWN WEAR OR DAILY CLOTHES BUT WAS TO CASUAL FOR FORMAL WEAR. NOW DEEMED AS SOMETHING RARE, THE WOOL KIMONO WOULD LOOK VERY CHIC TO WEAR CASUALLY LIKE A SWEATER.
✜ ✜ ✜ ✜ ✜ ✜ ✜ ✜ ✜ ✜ ✜ ✜ ✜ ✜ ✜ ✜ ✜ ✜ ✜
100% WOOL
AMAZING CONDITION FOR AGE
SIZE FREE
ROPE BELT SOLD SEPARATELY
KIMONO 14 IS MADE OF A LIGHTWEIGHT WOOL IN THE PRETTIEST BRIGHT RED SHADE. WE LOVE THE PATTERN ON THIS ONE, ITS VERY MODERN AND REMINDS US OF A FAVORITE BRAND ACE&JIG.
✜ ✜ ✜ ✜ ✜ ✜ ✜ ✜ ✜ ✜ ✜ ✜ ✜ ✜ ✜ ✜ ✜ ✜ ✜
MEASUREMENTS
LENGTH ~ 59"
SHOULDERS ~ 24"
SLEEVE ~ 12"
✜ ✜ ✜ ✜ ✜ ✜ ✜ ✜ ✜ ✜ ✜ ✜ ✜ ✜ ✜ ✜ ✜ ✜ ✜
FILM BY EARL STANDERFORD