JAPANESE TEA CEREMONY KIMONO 7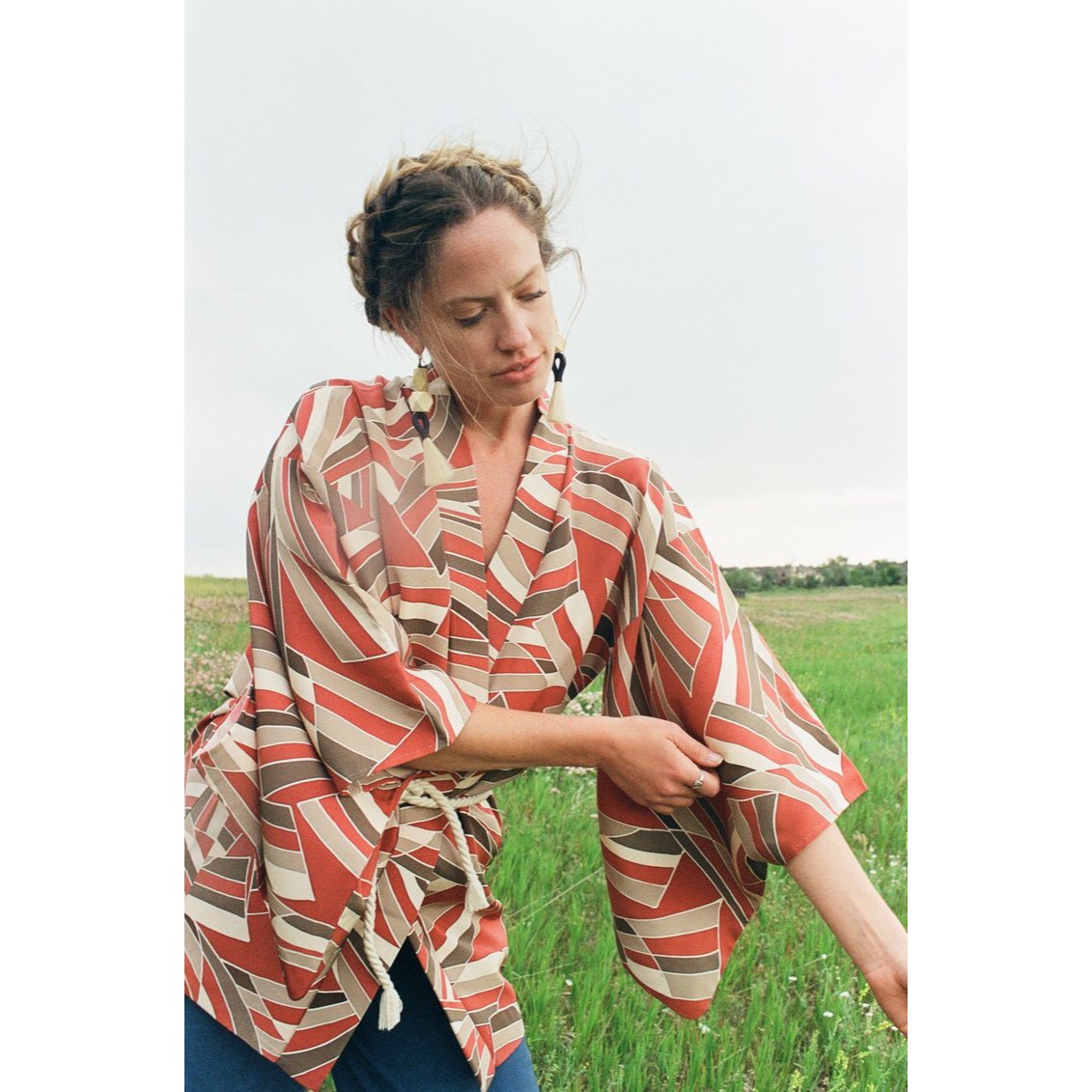 JAPANESE TEA CEREMONY KIMONO 7
THE JAPANESE TEA CEREMONY HAS A LONG HISTORY OF A THOUSAND YEARS AND HAS TIES TO THE TEA TRADERS IN CHINA. KIMONO ARE A TYPE OF TRADITIONAL JAPANESE FORMAL WEAR MADE OF SILK. KIMONO ARE AN IMPORTANT PART OF THE JAPANESE RITUAL, CEREMONY AND CELEBRATION.
✜ ✜ ✜ ✜ ✜ ✜ ✜ ✜ ✜ ✜ ✜ ✜ ✜ ✜ ✜ ✜ ✜ ✜ ✜
100% SILK
AMAZING CONDITION FOR AGE
SIZE FREE
ROPE BELT SOLD SEPARATELY
KIMONO 7 IS MADE OF ANTIQUE SILK AND IS A SHORTER JACKET STYLE. EARTH TONE SHADES THAT RESEMBLE A MODERN WATERCOLOR PAINTING. PERFECT FOR A SUMMER COVERUP, FOR A MODERN LOOK PAIR WITH WIDELEG CROPS, OR FOR COOL GIRL VIBE PAIR WITH DENIM AND A ROCK TEE.
✜ ✜ ✜ ✜ ✜ ✜ ✜ ✜ ✜ ✜ ✜ ✜ ✜ ✜ ✜ ✜ ✜ ✜ ✜
MEASUREMENTS
LENGTH ~ 30"
SHOULDERS ~ 24"
SLEEVE ~ 13"
✜ ✜ ✜ ✜ ✜ ✜ ✜ ✜ ✜ ✜ ✜ ✜ ✜ ✜ ✜ ✜ ✜ ✜ ✜
FILM BY EARL STANDERFORD