Valley of Fire Long Tassel | ebony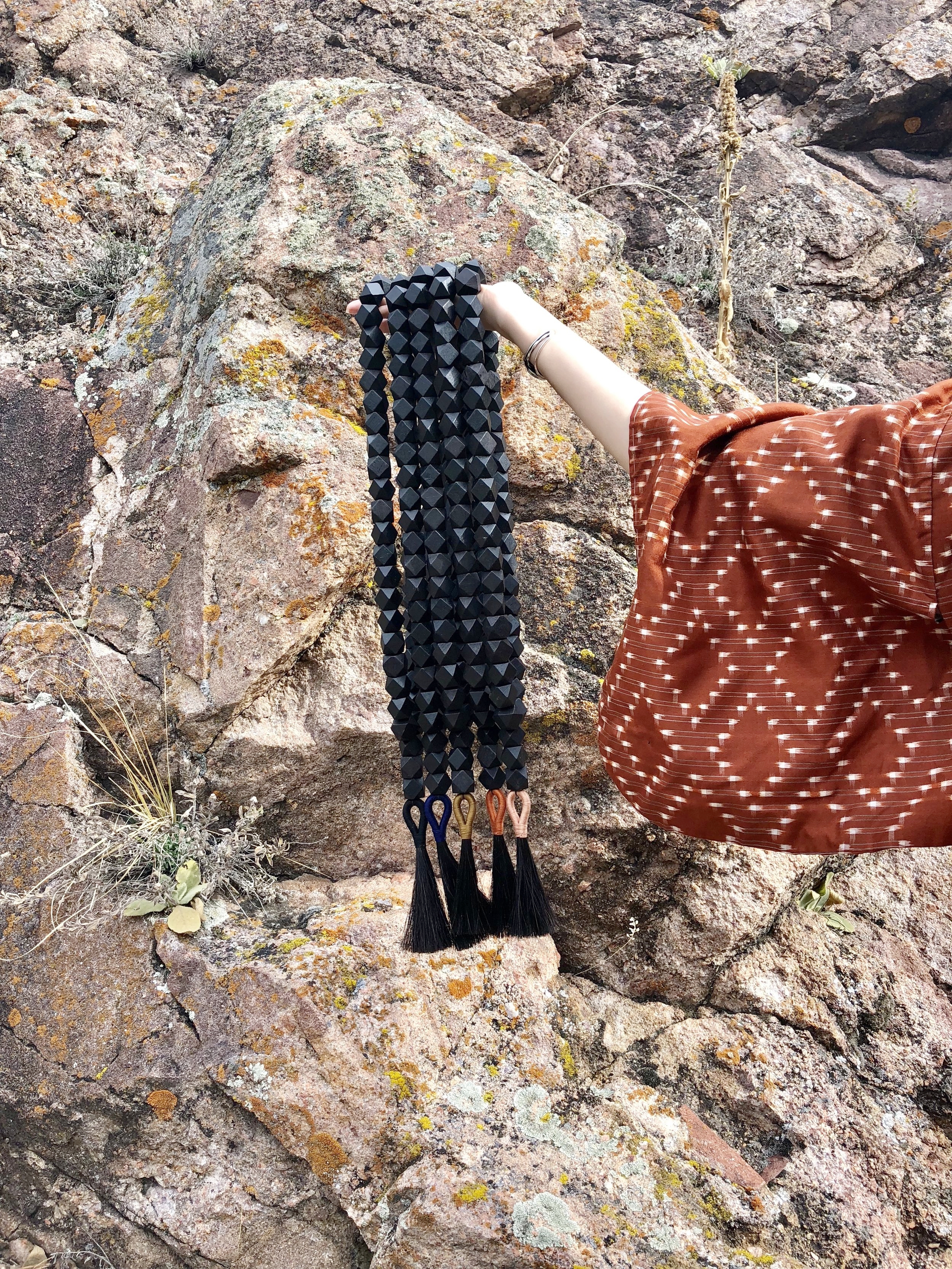 Valley of Fire Long Tassel | ebony
Inspired by the landscape of the Valley of Fire in Nevada.
Made with carved wood and horsehair.
Can be worn as a necklace or hung as a wall tassel.
Ida+Moon uses raw/natural materials to create unique and one of a kind products. Beauty can be found in imperfections.
Necklace length 25"
Tassel length roughly 5"
Handmade in the foothills of colorful Colorado.