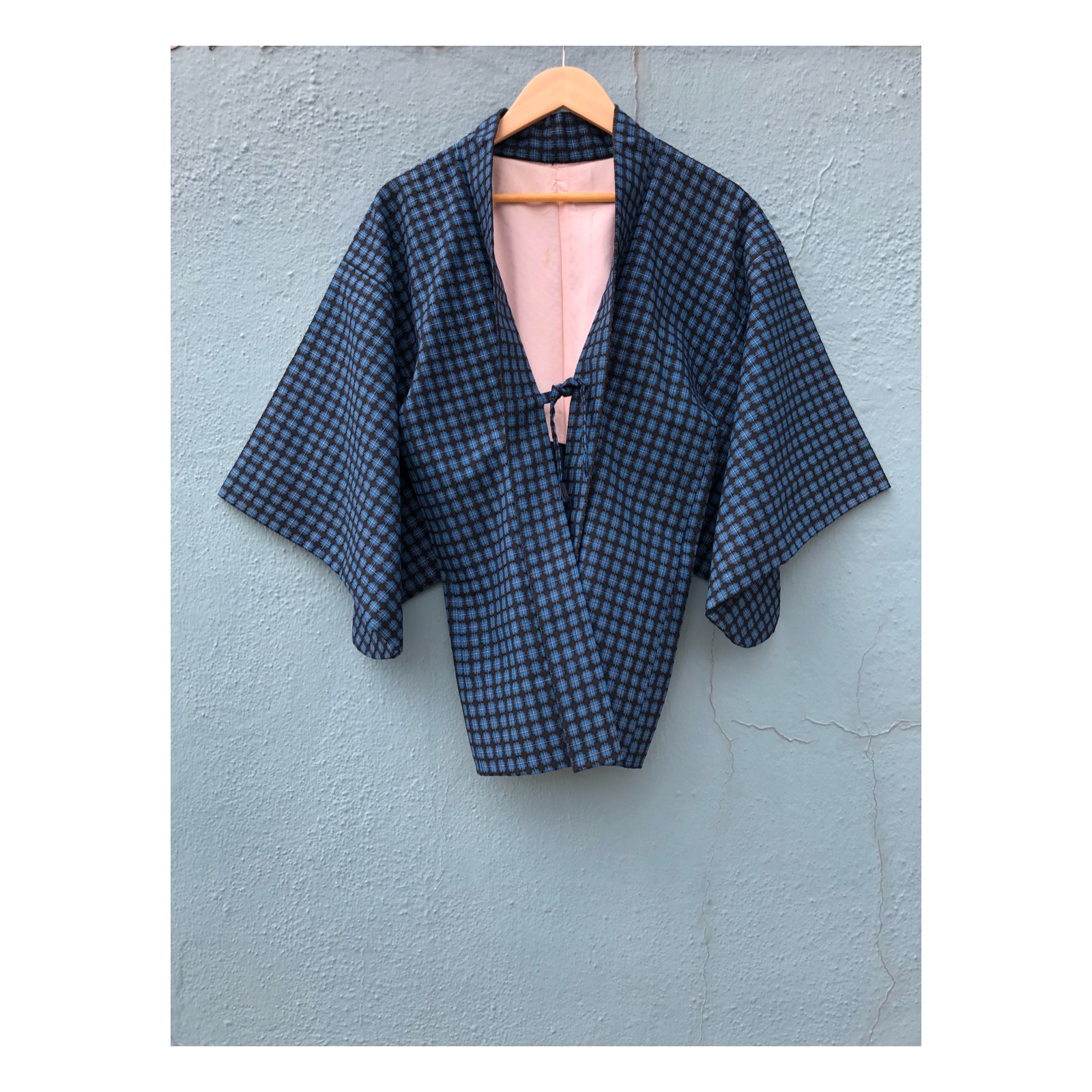 JAPANESE RITUAL KIMONO
IN 1920'S-1980'S THE JAPANESE USE TO WEAR KIMONO IN DAILY LIFE. THE WOOL KIMONO BECAME VERY POPULAR AND WAS WORN AS TOWN WEAR OR DAILY CLOTHES BUT WAS TO CASUAL FOR FORMAL WEAR. NOW DEEMED AS SOMETHING RARE, THE WOOL KIMONO WOULD LOOK VERY CHIC TO WEAR CASUALLY LIKE A SWEATER.
✜ ✜ ✜ ✜ ✜ ✜ ✜ ✜ ✜ ✜ ✜ ✜ ✜ ✜ ✜ ✜ ✜ ✜ ✜
100% WOOL
CONDITION
SIZE FREE
ROPE BELT SOLD SEPARATELY
KIMONO 3 IS MORE OF A JACKET STYLE, SHORTER LENGTH AND MADE OF LIGHTWEIGHT WOOL. IT HAS BUILT IN TIE CLOSURE AND HAS A MODERN PLAID DOT PATTERN IN BLUE AND BLACK. PERFECT FOR A SUMMER COVERUP, FOR A MODERN LOOK PAIR WITH WIDELEG CROPS, OR FOR COOL GIRL VIBE PAIR WITH DENIM AND A ROCK TEE.
✜ ✜ ✜ ✜ ✜ ✜ ✜ ✜ ✜ ✜ ✜ ✜ ✜ ✜ ✜ ✜ ✜ ✜ ✜
MEASUREMENTS
LENGTH ~ 28"
SHOULDER ~ 24"
SLEEVE ~ 12 1/2"
✜ ✜ ✜ ✜ ✜ ✜ ✜ ✜ ✜ ✜ ✜ ✜ ✜ ✜ ✜ ✜ ✜ ✜ ✜
FILM BY EARL STANDERFORD