Valley of Fire Statement Earrings | single ebony wood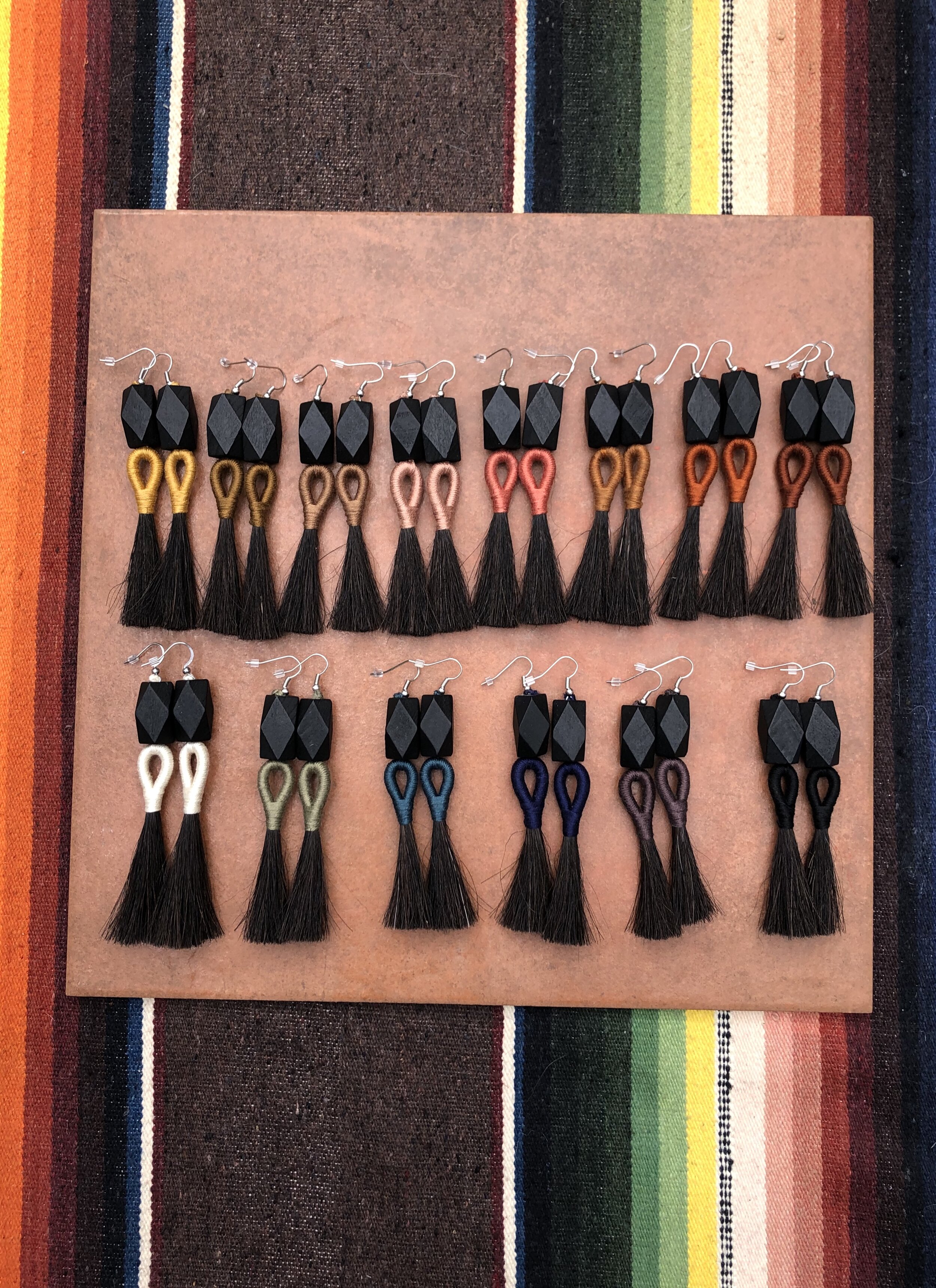 Valley of Fire Statement Earrings | single ebony wood
Inspired by the landscape of the Valley of Fire in Nevada.
Made with carved wood and horsehair. Hook is hypoallergenic and made of steel.
Earring length 4 1/2"
Tassel length roughly 3"
Ida+Moon uses raw/natural materials to create unique and one of a kind products. Beauty can be found in imperfections.
Handmade in the foothills of colorful Colorado.